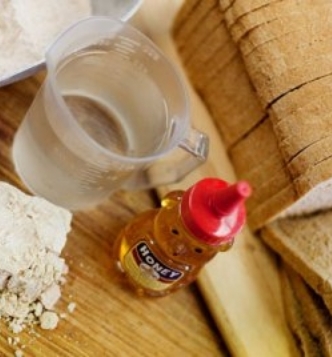 5 Simple Ingredients
Five pure-and-simple ingredients are the hallmark of our legendary whole grain breads:
Fresh-ground whole wheat flour
Water
Fresh yeast
Salt
Something sweet (usually a local honey)
We believe bread is best when you keep it simple.
It's even better when you use the highest quality ingredients you can find. You can taste it and your body benefits from it.
Just like fresh-ground coffee beans make a better cup of coffee, fresh-ground grains of wheat make a better tasting — and better for you — loaf of bread.
Thanks to our special scratch-made process, our classic bread still stays fresh for up to ten days (if you can keep your hands off it that long!).