Preparing to Open Your New Bakery Cafe
After signing your franchise agreement, you will:
1) Be assigned to a Training & Development Specialist;
2) Gain access to our Sharing Community;
3) Begin our great franchise training process; and
4) Take steps toward the opening of your new bakery cafe.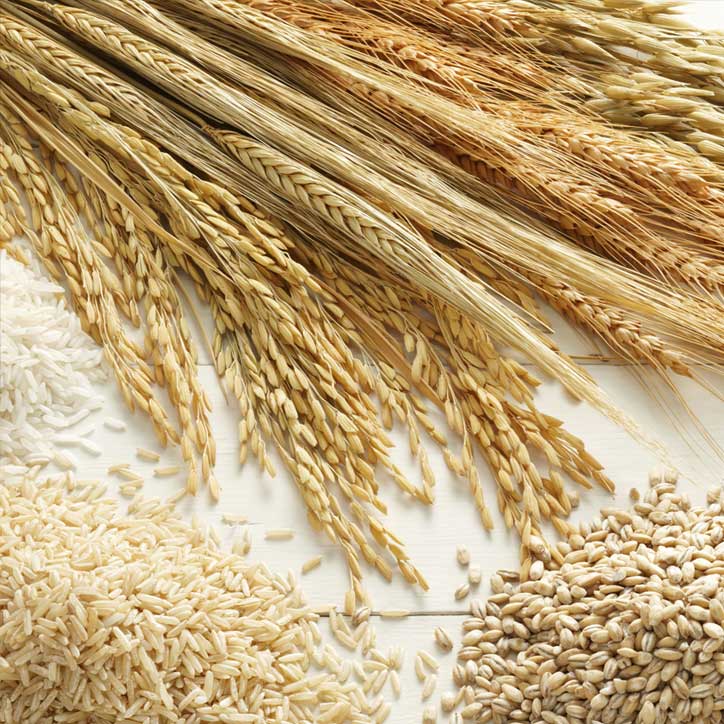 Training and Development Specialist
At this point, you will begin working closely with one of our Training and Development Specialists. Their role is to help you step-by-step with all aspects of opening a strong and exciting bakery cafe. You will spend a great deal of time with him or her on the telephone going through checklist after checklist to make sure you have everything in place before opening day.

We want you to benefit from our cumulative knowledge, having opened bread stores, bakeries, and bakery cafes in hundreds of cities over the past forty years. We've seen what works and what doesn't. Your Training and Development Specialist will help you with the do's and don'ts of running a retail operation. Some of the things may not make sense at first. This is where we ask you to trust us. You are paying for the benefit of learning from other people's mistakes, so please take advantage of this.
Access to Our Intranet
After you have a signed Franchise Agreement, you'll be given access to our internal intranet which contains all of our proprietary information. Initially, you'll be accessing our intranet with your Location Hunter and Training and Development Specialist. They'll guide you through the system and walk you through the steps for getting your bakery cafe opened. Our intranet is the foundation of our Sharing Community. It's a place where you can post ideas or questions and receive a response from other franchise owners or the Dillon staff.
Site Selection
You know the saying -- "Location, Location, Location!" We are very passionate about helping you find a good location within your community. The Location Hunting Guide and a Site Selection expert will walk you through the process.

We will work together on the preliminary research before we schedule a trip to your community. Our Site Selection expert will evaluate the locations we have identified from the early research and provide you with feedback on the pros and cons of each location. He or she will provide a financial analysis to help you analyze the costs associated with that particular location and draft Letters of Intent for promising locations. Our Site Selection experts will help review your lease and make suggestions as you negotiate with landlords. With that said, before you sign a lease we strongly encourage you to have an attorney review it.
Listen to an interview with Mike Ferretti, Great Harvest CEO, about the site selection process.
---
Pre-Opening Training
Training sessions will be held at our franchise headquarters in Dillon, Montana.
Great Harvest University Online Coursework: You will complete the GHU online coursework posted on our intranet site before attending Bakery Cafe School. This portion of the training consists entirely of self-directed, self-paced learning activities designed to teach key concepts that you will apply and practice later during the learning events in Montana. It is up to you to decide when you complete each course and how much time you take. Estimated completion time is thirty to forty hours. These courses lay the foundation for successful participation in your on-site training.

Baking Fundamentals School: The main bread company operator will attend Baking Fundamentals School, consisting of five full days of production training in Montana. This portion of the training is for becoming proficient in bread making and sweets making skills. By the end of the week, you should be a pro at making Great Harvest products!
Made-To-Order School: You will attend Made-To-Order School, consisting of five full days of training in Montana. This portion of the training is for learning the pace of production, style at the counter, general bakery cafe systems, predictions, and promotion. At this time, you will also make observations that will be helpful during start-up, especially noting differences in locations, equipment, and layout. Made-To-Order School is led by Dillon trainers and other employees of the Dillon office and will consist of hands-on training in our test lab and in-class sessions.
Bakery Cafe School: The main operator will attend and participate in the five-day Bakery Cafe School. This will be led by Dillon trainers and other employees of the Dillon office and consists of hands-on training in our test lab and in-class sessions. For this training, you will be joined by a group of other new franchisees like yourself. This portion of the training is to become proficient in all aspects of running a bakery cafe, including learning the pace of production, style at the counter, general bakery cafe systems, sandwich production, marketing, numbers and customer service. You even get to help the Dillon staff and fellow franchisees make and sell bread, sweets, sandwiches, coffee, and add-on products as a fundraiser for a local non-profit organization.
---
Building a Bakery Cafe
Armed with your franchise training, you'll begin searching for equipment and fine-tuning your marketing plan. With a signed lease and major equipment in hand —an oven, a mixer, and a mill— we're between two and three months from opening day. We provide you with a portfolio of approved layouts and color schemes for your store. You can choose one of these or suggest reasonable modifications. We want you to put your "signature stamp" on your bakery, though we do reserve the right to determine final approval. The equipment search is narrowed to a short list of hard-to-find items. With your Training Specialist's help, you set a work timetable, listing what to do yourself and what to contract out. Heavy destruction and reconstruction begins.

This is the time to buy insurance, have a phone installed, and get to know your Health Department. The exterior signage is designed. Your storefront features a "Coming Soon" banner and a big poster hangs in your window explaining who you are and what Great Harvest is all about. Pre-opening and opening promotion is planned and started.

You are getting close to opening day!