Hot and fresh bakery cafe breakfast
Start your day off right with a multisensory experience at your local Great Harvest bakery cafe. Wake up with your favorite cafe beverage and a savory breakfast sandwich or sweet treat. Breathe in the heavenly smell of fresh baked bread early in the morning. Explore our expanded cafe breakfast menu, with 100% made from scratch food, using simple ingredients and our real food approach.
Each locally owned bakery cafe sets their own menu. (You can find your nearest location's contact information to find out exactly what is available by using our Bakery Cafe Locator.)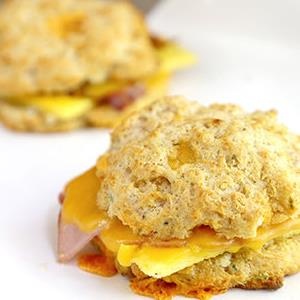 Biscuits
Our perfectly fluffy, buttery biscuits are the ideal platform for a savory breakfast sandwich. These seriously good bites will satisfy your comfort food cravings. Just like grandma used to make—maybe better. Available in flavors like Black Pepper Parmesan, Bacon Cheddar Chive, Cheddar Garlic, and Pesto, you can also buy our snackable biscuits by the box and enjoy them for breakfast, lunch or dinner.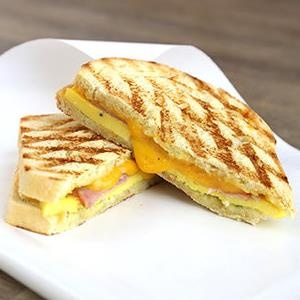 Breakfast sandwiches
Wake your taste buds up with a custom-built breakfast sandwich, made to your specifications. You choose any bread or biscuit, add bacon or ham and your favorite cheese, with tomato and garlic herb spread, if desired. With fresh, flavorful ingredients served on phenomenal bread, Great Harvest serves up breakfast sandwiches that are doubly delicious; every bit as good on the outside are they are on the inside.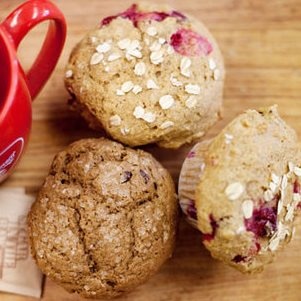 Muffins
Start your morning (or afternoon, or evening) off with the right bite. Our muffins are handmade for you in flavors like Apple Cream Cheese, Blackberry Bran, Cappuccino Chocolate, Oat Berry, Lemon Blueberry Ginger, and Rhubarb Streusel. See what's baking for breakfast at your local bakery cafe.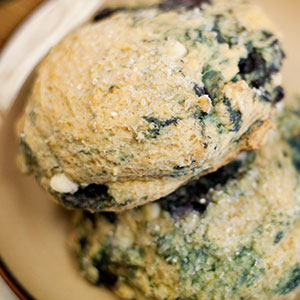 Scones
Hot, fresh, and tasty right out of the oven, our scones will satisfy your hunger. Faintly crunchy on the outside, soft and fluffy on the inside, these hearty goodies are the perfect accompaniment to your morning coffee. Look for tempting flavors like Berry Cream Cheese, Maple Oatmeal, Chocolate Chip Hazelnut, and Cinnamon Chip Cream Cheese at your local bakery cafe.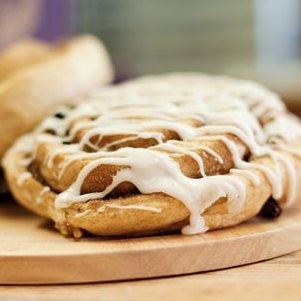 Cinnamon rolls
Indulge yourself. Covered in addictive cream cheese frosting, our cinnamon rolls are made from a fluffy whole wheat-kissed dough, then rolled in brown sugar, butter, cinnamon, and more cinnamon. Pair one with a cup of coffee, or buy a pack to take home. These are so good, you just may find yourself doing both.