Trip to Corporate HQ in Montana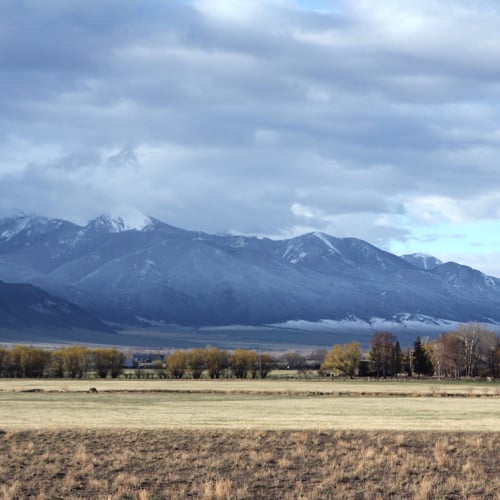 The process of getting to know each other and deciding whether it makes sense for both us to pursue a franchise agreement together culminates with your visit to Great Harvest's headquarters in Dillon, Montana.
Experience Great Harvest Day
We can't make this important decision about both our futures without meeting you in person. When you come to Dillon for your Experience Great Harvest Day, you will spend time with a person from each department and learn about the services and resources we provide to franchisees.

We always try to spend enough time talking with you before you sign anything so that you have the full picture of what is involved. We've found that by the time any commitments are made, candidates know for themselves whether or not they're qualified and still interested.

Of course, we limit ourselves to people we think will be successful. There is no one type of person or situation that meets the rule. We're looking for people who can help us to achieve this goal:
Recruit the nicest, most generous, most honest and authentic people we can find — who love learning for the plain fun of it, who see business as an excuse to play, and love all of life for the sheer thrill of a bumpy ride— and bring them together in a caring community which supports these entrepreneurial types to TRULY run their own thing, make their own mistakes, have their own successes, and be 100% themselves.
Why Dillon, Montana?
Think of Dillon, Montana as the heart of the entire franchise, because it is. It's where the franchise matured. It's close to the finest wheat growers in the world. And it offers a coveted lifestyle. In this age of Internet and satellite technology, being in southwestern Montana doesn't prevent us from being connected to the world. The founders of this company originally chose Dillon because this is where they wanted to live. It's the same reason for the rest of us. We love the great outdoors, as well as the quirkiness and charm of this small university town. In Dillon, we are connected to our heritage, our community, and to you— all while truly exemplifying the Great Harvest Mission Statement.
Decision Time
The next business day after your Experience Great Harvest Day, we make the decision on whether or not to award you a franchise opportunity. We then give you time to accept or decline our offer.