Opening Your New Healthy Bakery Cafe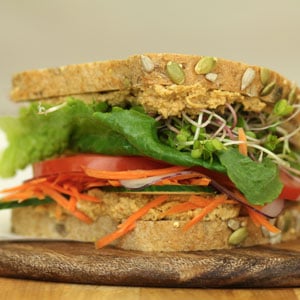 At about three weeks from your opening date, we go over a long final checklist to be sure nothing important is left undone or unpurchased. This ensures that when your training team arrives, their full energy goes to teaching, not problem solving. You hire you employees, following a specific hiring method we've found works best. We go over the first week's schedule and make a plan for training.
On-Site Support for a Successful Bakery Cafe Opening
During training, two themes are central: the quality of the bread and building morale in the bakery cafe. We want to help you open a Bread Business that will shine. That means, first and foremost, taking care of people: employees, owners, and customers. Profits follow directly from that. We try to leave you with an upbeat, well-trained crew, while also helping you fine-tune your skills. We want to make sure you'll be prepared for the day you'll have to train some future employees on your own. Our goal is to lay a solid foundation of product quality, excellent customer service, strong marketing efforts, happy employees, and efficient business systems for a healthy bakery cafe franchise.

You will work closely with your Training and Development Specialist to get everything ready for opening. When all is in place, your on-site training occurs over a three week period that overlaps with the opening of your new bakery cafe.
Week One:
A trainer arrives to help you with the finishing touches the week before your opening day. The focus will be on setting up systems and making sure everything is ready. Your employees will be trained on baking and preparing sandwiches.
Week Two:
We will send three trainers the week you open your bakery cafe. We will help you win the hearts of your community with a strong opening day!
Week Three:
A new trainer arrives with a fresh set of eyes for your second week in business. The focus will be on fine-tuning your business and production systems.
Nothing makes us more proud than watching you open those doors on your grand opening day. You did it, and you're now in the business of baking great whole wheat bread for your neighbors!