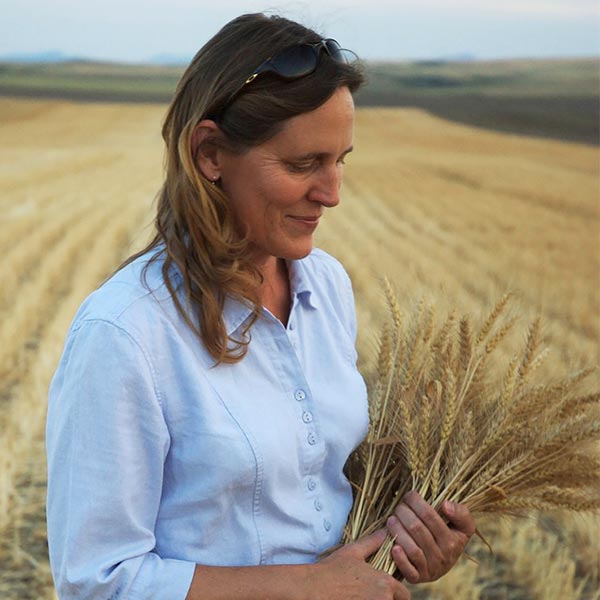 Our History
It all began back in the 1970s. Our founders, Pete and Laura Wakeman were just a couple of college kids who baked amazing scratch-made whole grain bread to help pay their tuition at Cornell University. Newly married in 1975, the adventurous couple hiked the entire north-south length of Montana. They never left, establishing the first Great Harvest bakery in Great Falls, Montana in 1976.
Word spread fast about their uniquely flavorful bread made with pure and simple ingredients and wheat purchased from local farmers. It didn't take long before neighbors asked about starting up their own Great Harvest. In 1978, the Freedom Franchise was born and the second Great Harvest bakery opened in Kalispell, Montana.
Slowly and organically,
Great Harvest began to grow from a Montana bakery into the nation's first family of independently-owned and operated whole grain bread bakeries. Though we're no longer just a Montana bread company, our corporate headquarters remain in Dillon, Montana and we are true to our Montana roots.
The essence of Montana that charmed the Wakemans in the 70's still influences the core of our corporate culture. Authenticity, a spirit of camaraderie and individuality remain the foundation of the organization. It turns out those values appeal to people in all 50 states. Today there are more than 200 Great Harvest bakery franchises located across the United States, including Alaska and Hawaii — and all of our franchise owners come to Montana to see what Great Harvest is about.
In 2001, the Wakemans sold the company to Chairman Nido Qubein, President/CEO Mike Ferretti and a group of partners. Today, Mike and Nido own 100% of the company and Mike is active in the day-to-day operations. Mike has always been passionate about preserving and strengthening the Great Harvest philosophy. With Mike at the helm, the first Franchise Agreement Board was formed. This allowed an elected board of bakery franchise owners to approve all future changes to the franchise agreement. Big changes have been made to our menu, too. Unlike the days when we made one simple bread, many of our Great Harvest bakery franchises now offer customers awesome sandwiches and Panini, and full-service coffee and espresso bars.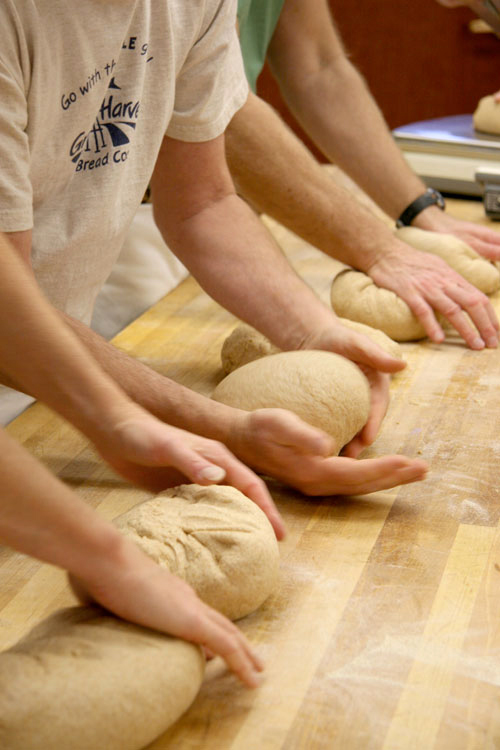 Great Harvest's enduring strength is its mission to "Be loose and fun, bake phenomenal bread, run fast to help customers, create strong exciting bakeries, and give generously to others." This Mission Statement has attracted bakery owners who are community minded, entrepreneurial, fun, and - like its founders and Mike Ferretti - committed to creating fresh and flavorful products at family-friendly neighborhood hangouts.
In appreciation of our unique history as a Montana bread company, we were honored to represent this great state on the Corporate States of America map created by Steve Lovelace, a fan of our cookies.